 Shepway Stragglers
Cricket Club
The Shepway Stragglers are a long established wandering Cricket Club, founded in 1947, playing at picturesque grounds across Kent.
During the winter of 1947, after an inaugural fixture among friends in 1946 the Shepway Stragglers were founded and so named.
A committee was formed of: WJS Fletcher MC, H Pares, V Collins, GA Hardy, Lt.Cdr. NCM Findlay, HSG Torrens, Lt.Col. AWC May MC.
A fixture list was arranged and an umpire, E Gray, appointed.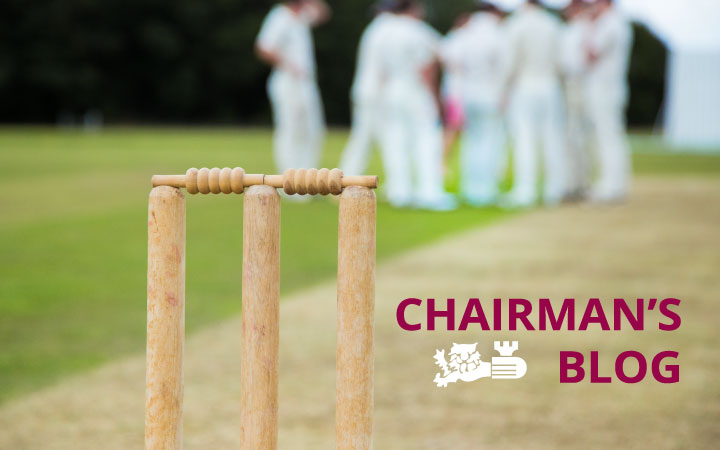 Guy Yerburgh, Lord Alvingham passed away on 29th March at the age of 93, the oldest surviving Straggler.  He had been encouraged by Wyndham Fletcher to play Straggler cricket, while serving at the Small Arms School in Hythe shortly after the founding of the Club.  In...
read more

President:
P.J.C. Smallwood
Fixture Secretary:
H.D.M. Snape